InspectPro successfully deployed at Song Gianh Cement Plant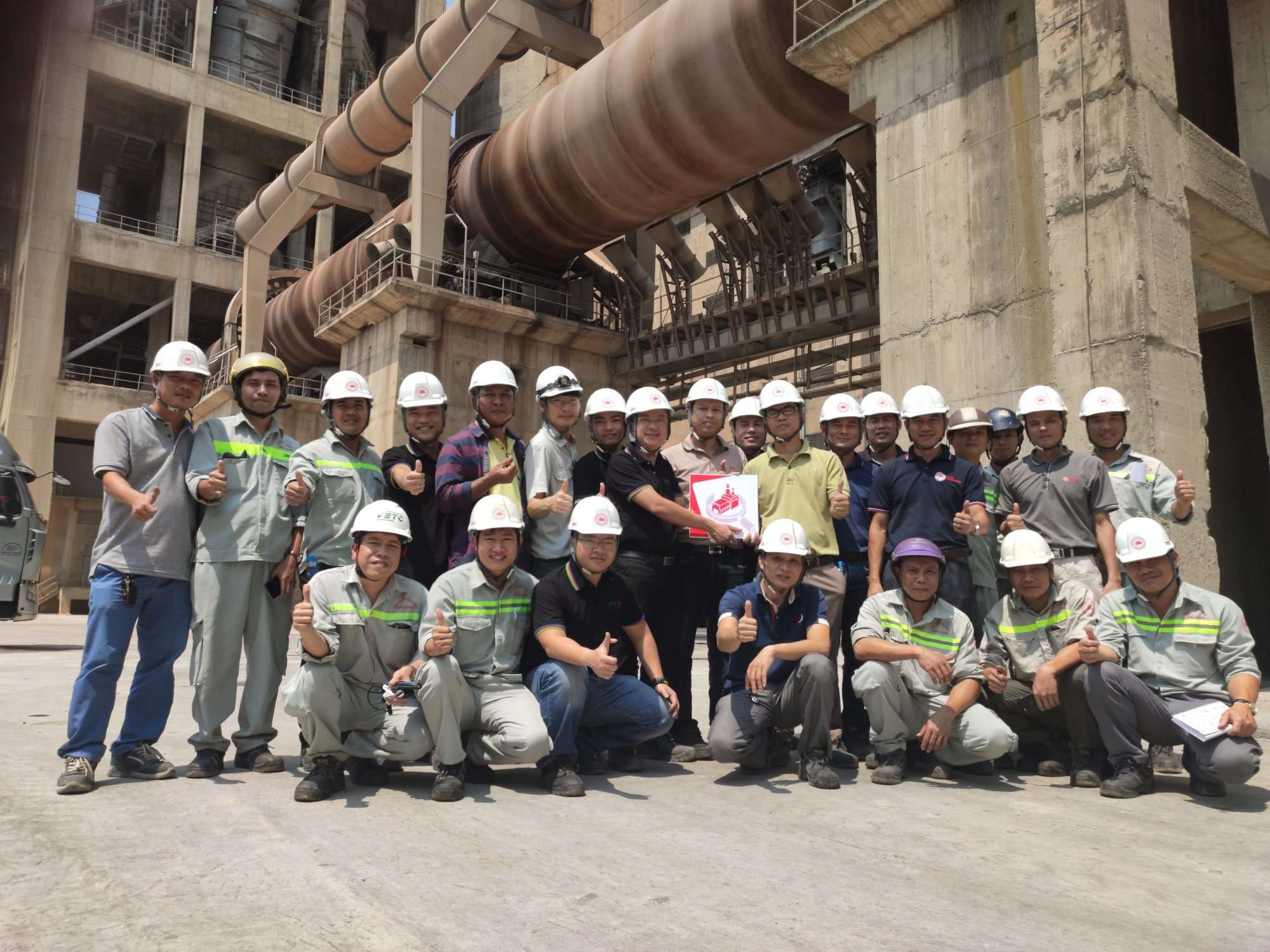 On October 3rd, UNIFY Smart Tech Joint Stock Company (UNIC) has completed the deployment of 
InspectPro software
 at Song Gianh Cement Plant in Quang Binh Province.
After a successful deployment time and received many good comments at the VCM Cement Plant, Song Gianh Cement Plant is the second place to deploy InspectPro software in checking and managing equipment status... Being aware of the importance of IT in business activities, after a period of studying and examining the applicability of InspectPro through the success at VCM Cement Plant, Song Gianh Cement Plant has decided to choose InspectPro developed by UNIC to manage equipment at the factory. This software is very suitable for current factories in Vietnam, which not only manage equipment status, schedule maintenance, generate reports in real time but also easily expand and integrate with systems. other. Moreover, the software has a user-friendly interface, multilingual, flexible and customizable systems suitable for fast and diverse business environment.
Since using the InspectPro software in all management processes, checking plant equipment, InspectPro has saved a lot of time and tasks for employees and managers through real-time reports generated from actual data. The department receives information consistency, order and tighter. The work does not overlap, the information entered is fully utilized for the relevant departments. The information is shared immediately to help solve problems faster, the device status is alerted to the parts and the management is also easier.
After successfully deploying 
InspectPro
 at the two biggest cement plants in Central Vietnam, UNIC has planned to develop software in the next stage, which is IoT (Internet of Things) for connecting devices and improve the automation of machinery. IoT is used to monitor any events or changes in structural conditions that may affect the safety and risk of infrastructure, thereby effectively planning repair and maintenance activities.
By this time, UNIC has announced to hand over the InspectPro application implementation project at Song Gianh Cement Plant and transfer the entire technology to the Plant for use. As a pioneer in the application of IoT in management software, InspectPro is a product that resonates greatly with UNIC to businesses and factories not only in the Central but also abroad.
UNIC was able to be proud of its mature team of knowledge, experience, willingness to make similar and bigger projects in the future. The deployment processes have also gradually gone into stability, creating a professional in consulting, designing, managing and deploying. In the near future, UNIC plans to deploy the latest technologies, helping products become more and more intelligent, meeting the requirements of organizations and businesses.
07/10/2019 10:04